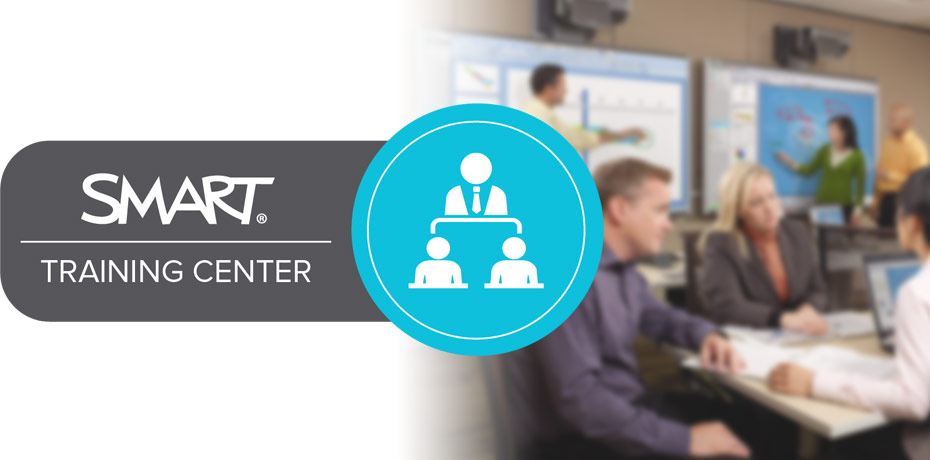 As a SMART Certified Training Centre™ we offer a variety of workshops for our education and corporate users in our training rooms in London and Kitchener. Attendance is limited – roughly 8 participants in Kitchener and 12 participants in London – meaning a small student – teacher ratio with plenty of opportunity for individual attention and hands-on practice. Each training centre is equipped with the latest technology from SMART and our other vendors – giving participants a chance to see and use the most up-to-date products available.
For teachers we have a full range of professional development courses, including the option to obtain SMART Notebook Certification. Other courses on our docket include SMART Notebook Beginner and Intermediate, Introduction to the SMART Board Interactive Whiteboard, Introduction to SMART Math Tools and SMART Board and Multimedia. We also offer SMART Board Technical and Installation training. For an up to date course schedule and full course descriptions please refer to our calendar.
For corporate users looking for training options we offer courses on SMART Meeting Pro, SMART Bridgit Software, SMART Visual Collaboration and SMART Board Technical and Installation Training. For full course descriptions and to see what is currently available please refer to our calendar.
Day long events include a lunch and snacks; shorter workshops include snacks.
Participants will receive a certificate after course completion
All course materials are included
Payment is required in full one week in advance to reserve your space
Please contact training@duplicom.com or 1.800.265.1574 for more information.