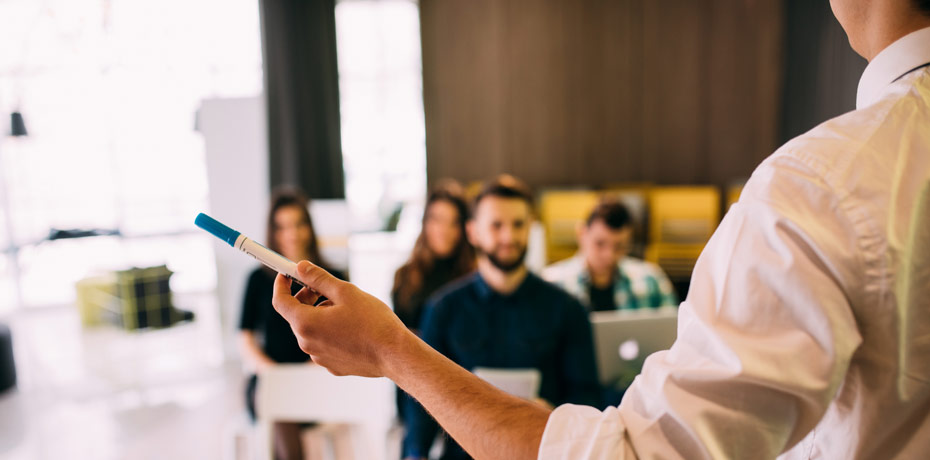 Dedicated to help you learn more about the technology you purchase from us, we pride ourselves on offering helpful and informative training sessions for our customers. Our SMART Certified Training staff is professional and knowledgeable and available to come to your site and train your employees on your equipment. Whether you are looking for full day or half day training courses, or a quick 90 minute introductory lesson; we have an on site option for you. Alternately, have one of our SMART Certified Trainers out to perform an in person needs assessment. Once complete we can put together a custom training session.
All courses include practical hands on training. We recommend a maximum of 10 – 15 participants per session (depending on course).
---
Education Options
For teachers we offer a variety of professional development options. For full descriptions and pricing, please click on the specific options below.
---
Corporate Training
You have just installed a new SMART Board Interactive Flat Panel and have installed SMART Meeting Pro software on your meeting room computer – you are ready to go! Unsure of the next steps? Why not have one of our SMART Certified trainers come to you and show you and your colleagues how to get the most out of your new collaboration system. We will show you how to integrate your new technology to get the most our of your meetings. We can tailor your session to fit the comfort level of your employees – whether they are seasoned or brand new SMART users. Our training options include Introduction to SMART Board hardware (including Kapp iQ) along with SMART Ink (for use with the Microsoft Office Suite and PDF files) as well as Meeting Pro software.
---
Technical Training
Have a number of SMART Boards installed on site? Want to learn some basic troubleshooting techniques and be able to have someone on site that can offer support to your end users? You can have our SMART Certified Technical Trainer come to your site and run a training session to give your technical team the knowledge and skills they need to effectively support end users and comfortably troubleshoot, diagnose and perform basic maintenance on the SMART Board M600, 600 and 800 series interactive whiteboards.
---
Please contact training@duplicom.com or 1.800.265.1574 for more information on any of the above offerings.