Trusted Provider of A/V Solutions Since 1977
Education Solutions
Looking to source the best equipment in this age of budget cutbacks? Let us help you improve student outcomes within your budget.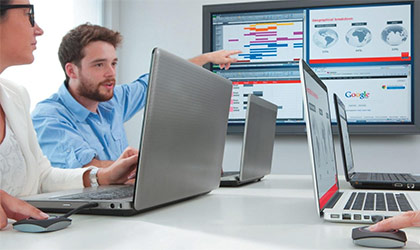 Corporate Solutions
Let us help you find the right presentation product for your needs. We have all sorts of tools to enhance your meeting and share your message.
---
Message to Customers about COVID-19
During the COVID-19 pandemic and lockdown, we are doing our best to maintain business operations and support our customers. We are currently operating at reduced staffing levels so our response time may be longer than normal. We hope to restore full operations once permitted to do so by provincial authorities. In the meantime we are doing our best to maintain safe work practices to ensure the health of our staff and customers.
---
Twitter @Duplicom